If you use your form for a lead magnet (a free course, download, content upgrade, etc) then you need to deliver your freebie. You do that by triggering a campaign once this specific form is submitted.
Head over to Automation and create a new campaign. As a trigger, select "User submitted a form." Then pick your form name.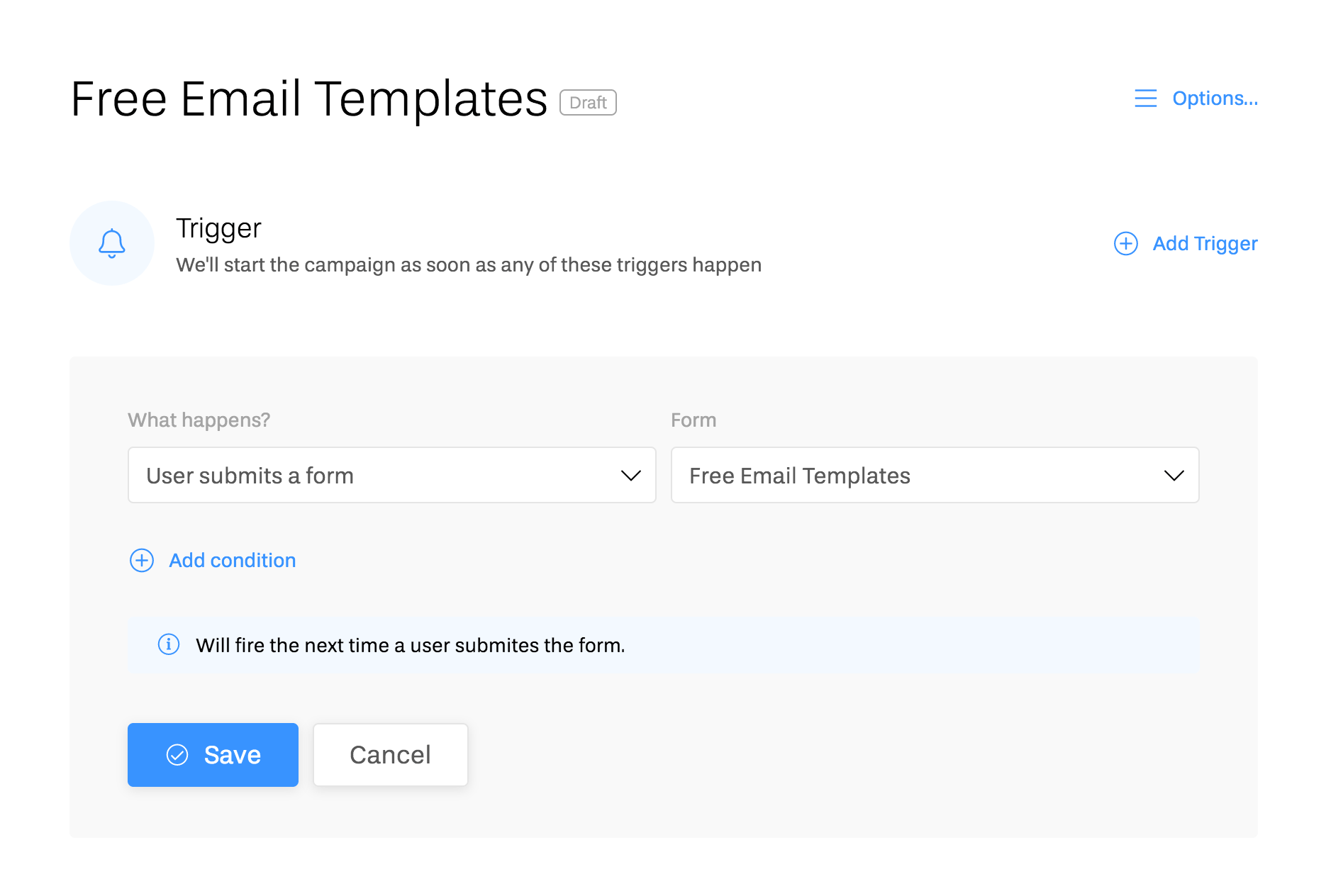 Add as many messages to your campaign as needed. It can be a single welcome email (for a download) or a longer sequence (for a free course).