Want to improve your user onboarding process? Looking for suggestions on which user onboarding software would help your SaaS business with activation? Struggling to find the right tools?
We're always amazed by stats like this one saying that 63% of customers now look into a company's onboarding process before buying a product.
Only a couple of years ago, most customers didn't even know what user onboarding was. And today, more than half of them have very high expectations. In addition to its immediate purpose — helping the user get started — user onboarding also communicates value, trust, and builds loyalty with your brand.
This means that you have to put in effort into how you onboard your SaaS users. And various user onboarding tools are there to help.
In this guide, you'll discover the 20+ best user onboarding platforms for SaaS companies.
You'll find tools in the following categories:
What does user onboarding software do?
The term user onboarding software refers to any tools you use to help customers learn about the different features of your product. Its purpose is to help new users understand and receive the value from using your product, and do it fast.
The last bit might be a little confusing. Why fast? Because the quicker the person receives the value they are looking for, the greater the chance they'll stick around and continue using the product.
Coincidentally, that's also the purpose of user onboarding at large — to help customers start receiving value from a product by using different tools, which guide those people through the intricacies of your SaaS product.
User onboarding tools help you implement and deliver materials to help customers achieve their goals.
As you'll see shortly, several activities help you onboard users. But just to give you a quick glimpse, these might include:
Sending emails to welcome new customers and help them familiarize themselves with the product.
In-app messages to help users set everything up and understand the interface quickly,
Step-by-step walkthroughs, video tutorials, tooltips, and more to boost user adoption and increase retention.
Self-service options like a knowledge base to help customers find answers to their questions fast, and more.
In short, your goal is to get users as quickly as possible to what's known as the "aha moment" (or the "Eureka moment") — that very moment when you suddenly realize or understand something that was a mystery before.
In SaaS, that moment is when a customer first realizes the benefits and value they get from your app.
But why use dedicated product onboarding tools?
Leaving aside the fact that these tools help streamline and improve the user onboarding experience, you should implement them for two main reasons:
Reason 1. User onboarding tools will boost your product adoption and user retention
One of the biggest benefits of using dedicated tools and platforms is that they help you teach new customers how to use your product. As mentioned above, this will lead to more customers receiving the value from your app quicker and choosing to stick around.
For SaaS companies with a free trial, this means more conversions into paying users.
For freemium apps, much faster user growth and the opportunity to upsell them to a paid plan.
And for all of us, it means less churn.
Reason 2. Better product adoption means less support (and support costs)
We don't think anyone's excited about having to reach out to customer support. Why? Because having to do it means that the person has stumbled upon a problem with the product.
User onboarding helps you reduce potential customers challenges and reduce the strain of your support department.
Convinced? Let's look at the software, then.
The best user onboarding software for SaaS
A quick note before we begin: as we're sure you realize, there is no single way to activate a user, or some unified user onboarding flow. The tools you might need will largely depend on your product or target audience, their overall knowledge or experience. For that reason, we organized the list below by categories relating to different aspects of user onboarding. Hopefully, this will make it easier to choose the right tool for your SaaS.
So, let's begin.
Scroll to the bottom of the page to get access to our free tool comparison checklist.
Email automation
Email is one of the most critical channels for communicating with new users. It's how you deliver welcome messages and send advice and tips for achieving success with your product.
Because of that, you must choose the right email platform for onboarding, and below, you find some suggestions for the best email automation tools on the market.
#1. Userlist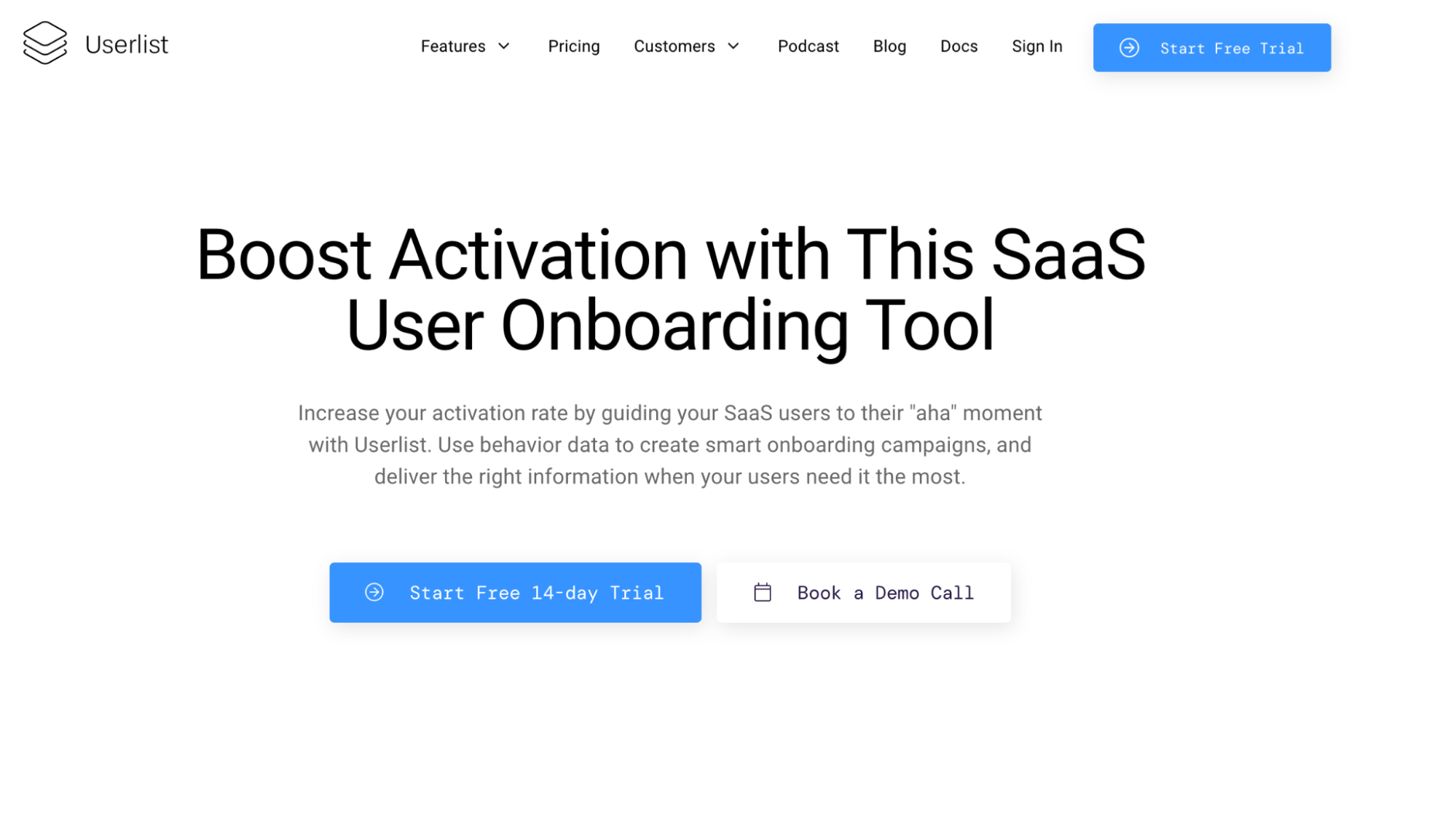 Userlist (disclaimer, this is our product) is a SaaS email automation platform with a whole range of features dedicated to user onboarding. And since we built it for SaaS, specifically, Userlist includes all the functionality you'd need to guide users to the "aha moment."
The unique advantage of Userlist is your ability to onboard entire company accounts (teams), not just individual users. We do this by supporting your customer data model, including account-level data.
With Userlist, you can track user activity, segment users, send behavior-based emails and in-app messages, and much more.
Discover the whole range of Userlist's user onboarding capabilities here.
#2. Customer.io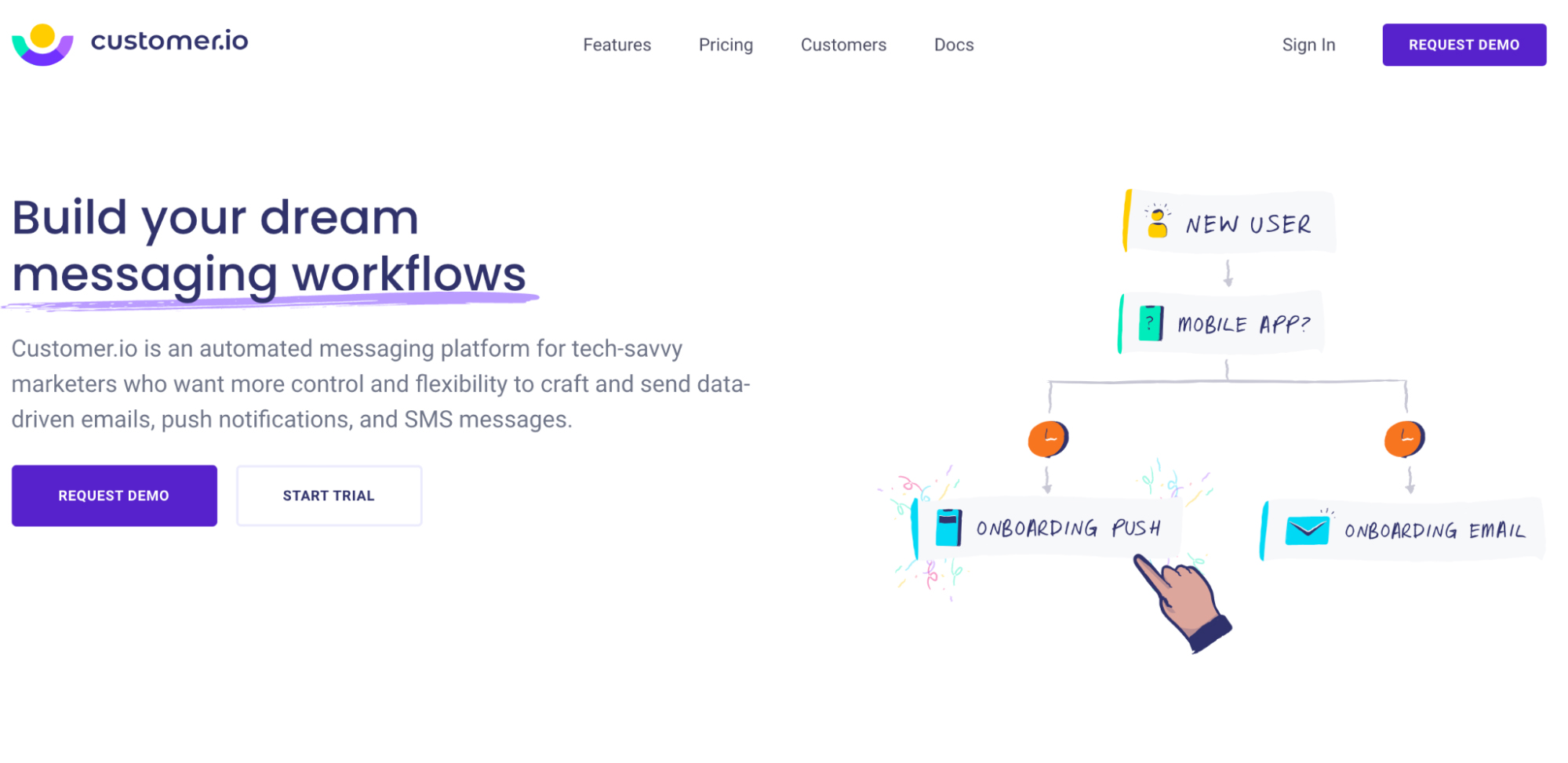 Customer.io focuses on building automations to communicate with users using email, push notifications, and SMS messages. With Customer.io, you can use real-time data to send the right messages at the right time, based on customers' actions.
#3. ActiveCampaign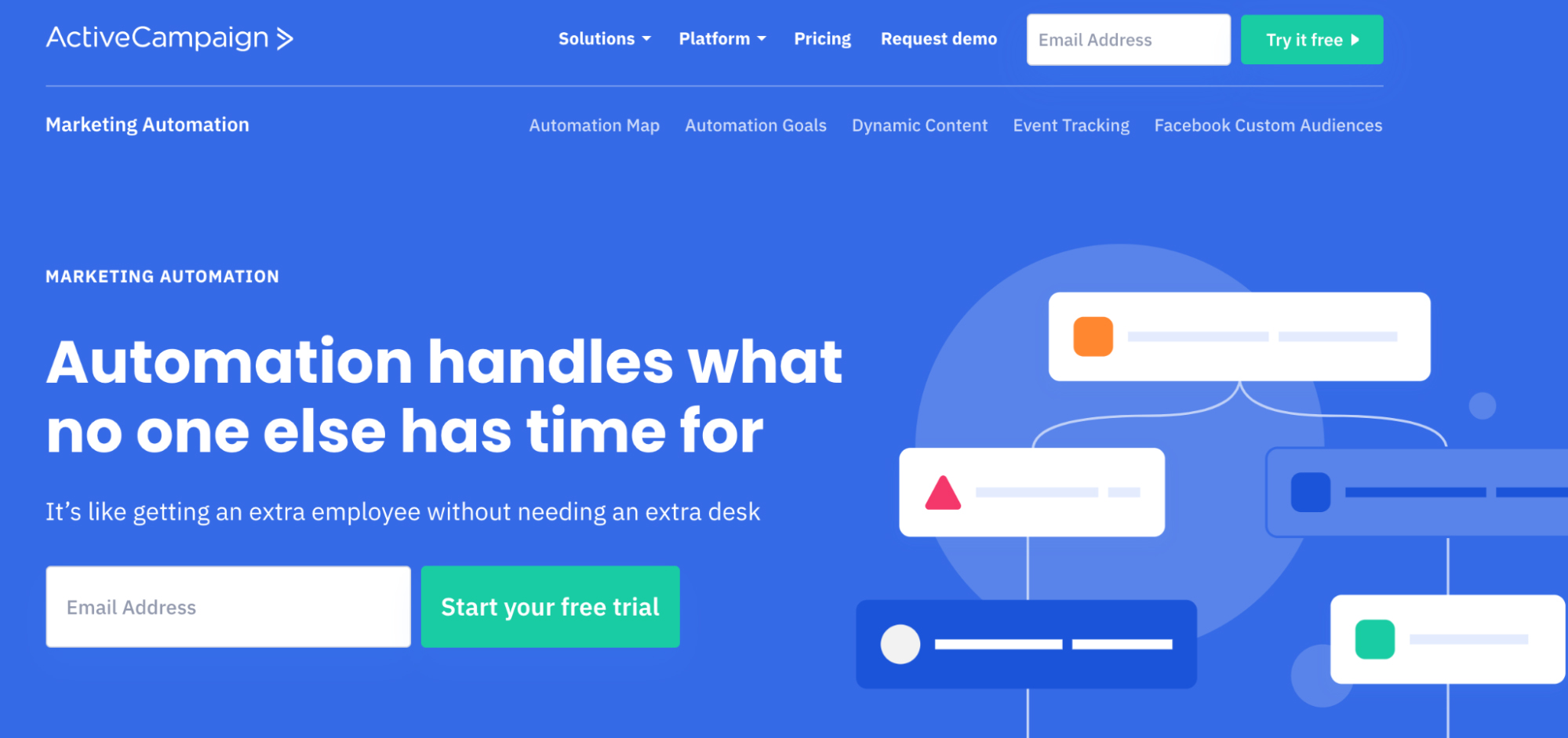 ActiveCampaign is a classic marketing platform featuring advanced email automation.
ActiveCampaign allows you to set up complex workflows to welcome new users, send them relevant information at different stages of the onboarding process, measure customer engagement, and even use information from other channels to adjust the campaign.
#4. Ortto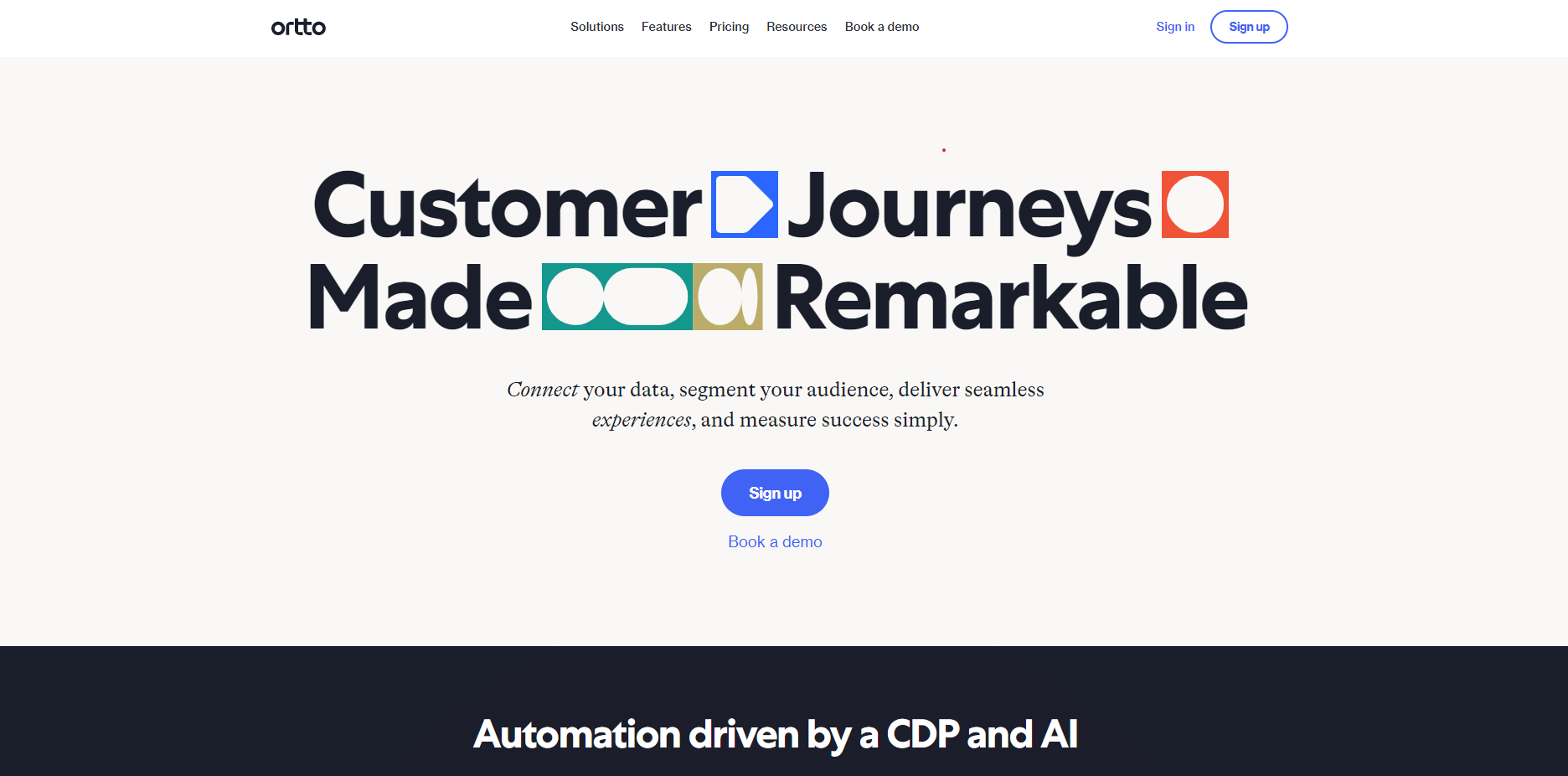 At its core, Ortto looks like another email platform. But there's more to it than just advanced email automation. For example, Ortto allows you to create various in-app messages, capture the users' attention, educate them about your product, and even get feedback about their experience.
#5. Gist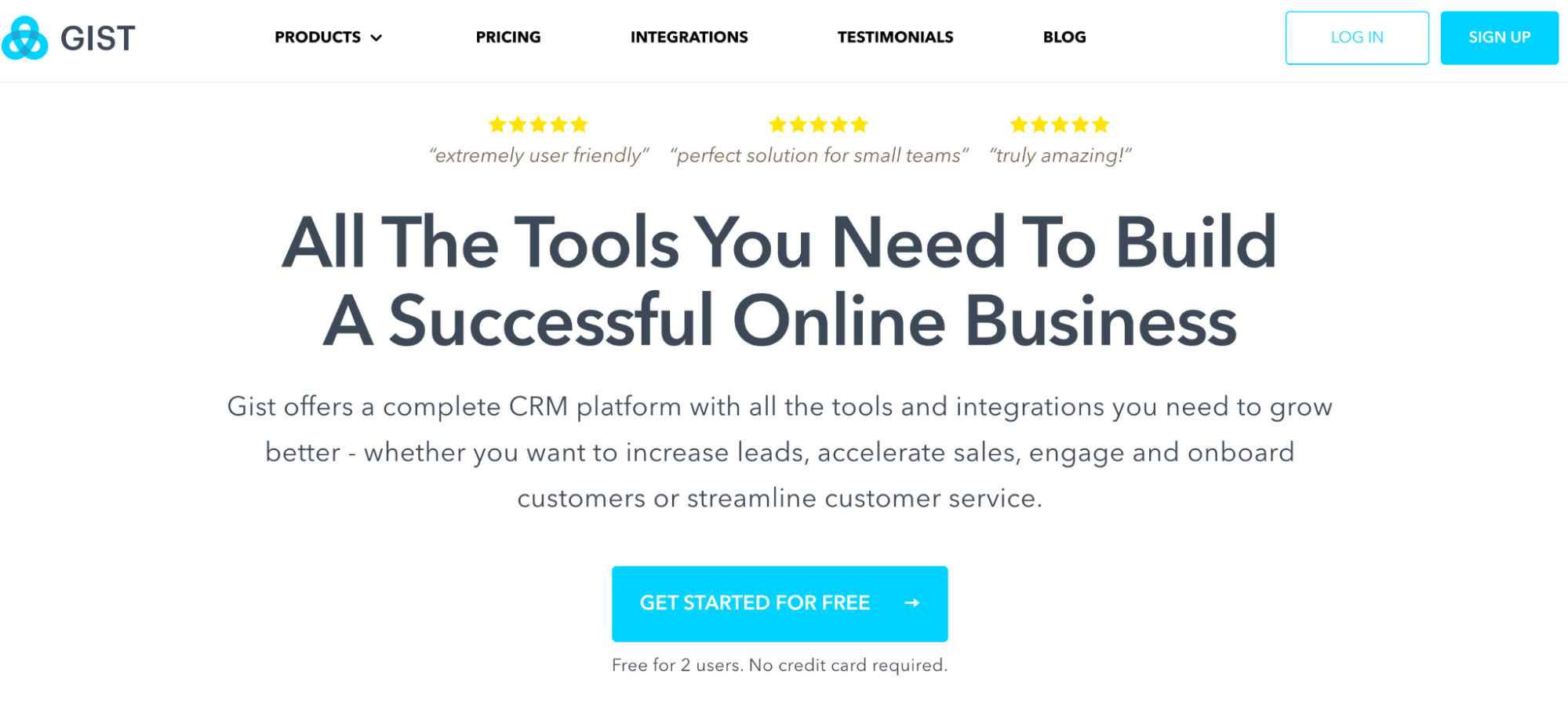 Gist is an all-in-one email marketing solution, offering a number of different tools to help you communicate and engage new users. There's email automation, of course, for building different onboarding flows. But the tool also lets you create knowledge bases, provide self-serve options to customers, and connect with customers using the live chat.
Tooltips and tours
New customers often need help when they log in to the product. As part of the onboarding process, you might need to provide a way for them to solve those challenges right inside the product, and that's where tooltips and tours come in.
Here are the best tools to help you with that.
#6. Intercom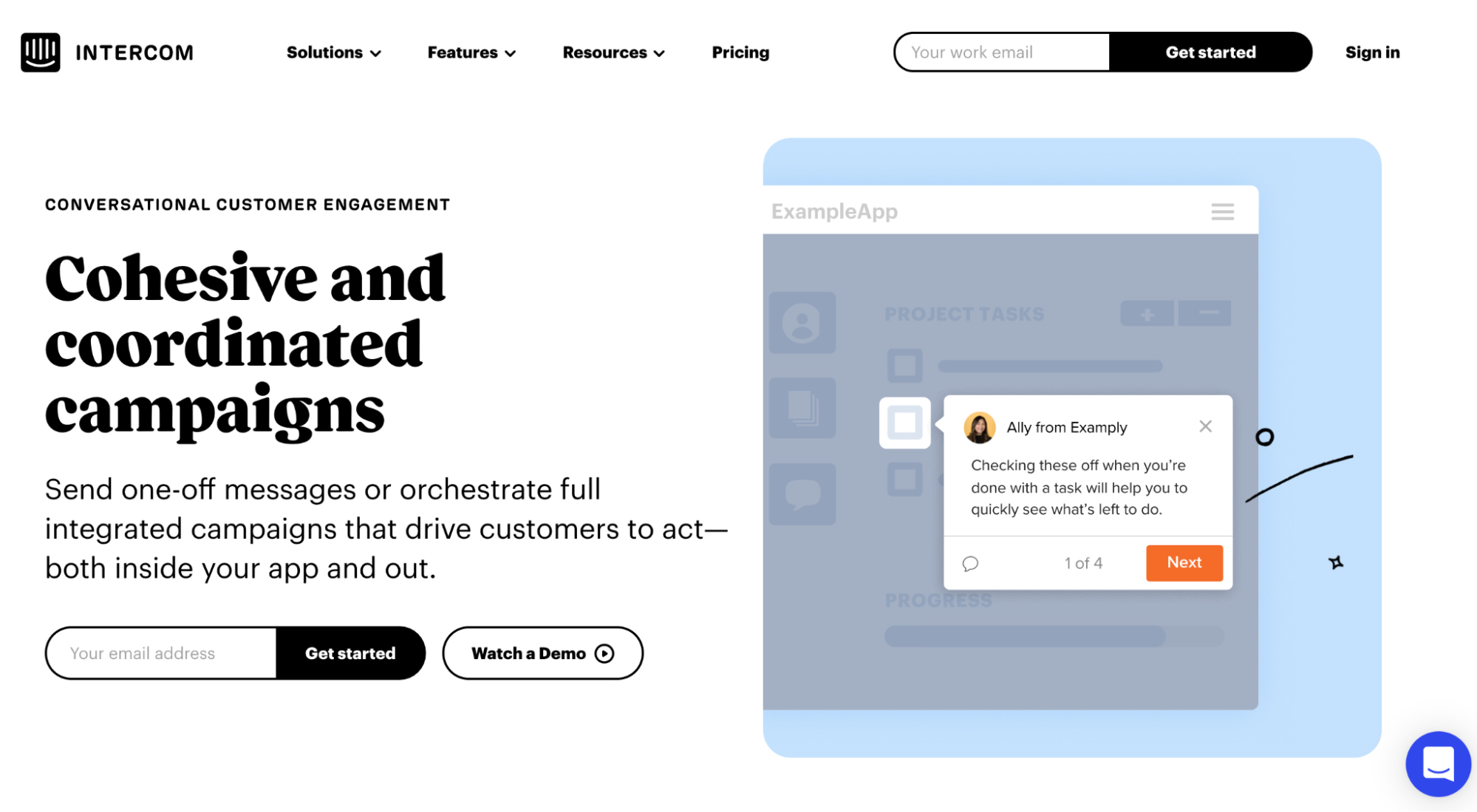 Intercom is one of the most well-known customer communications platforms. But it does offer functionality aimed at onboarding users too. Its customer engagement solution, for example, allows you to display helpful in-app messages and product tours to help users get up to speed with your app. Similarly, you can send emails and in-app notifications to improve new feature adoption, or re-engage inactive users.
#7. Chameleon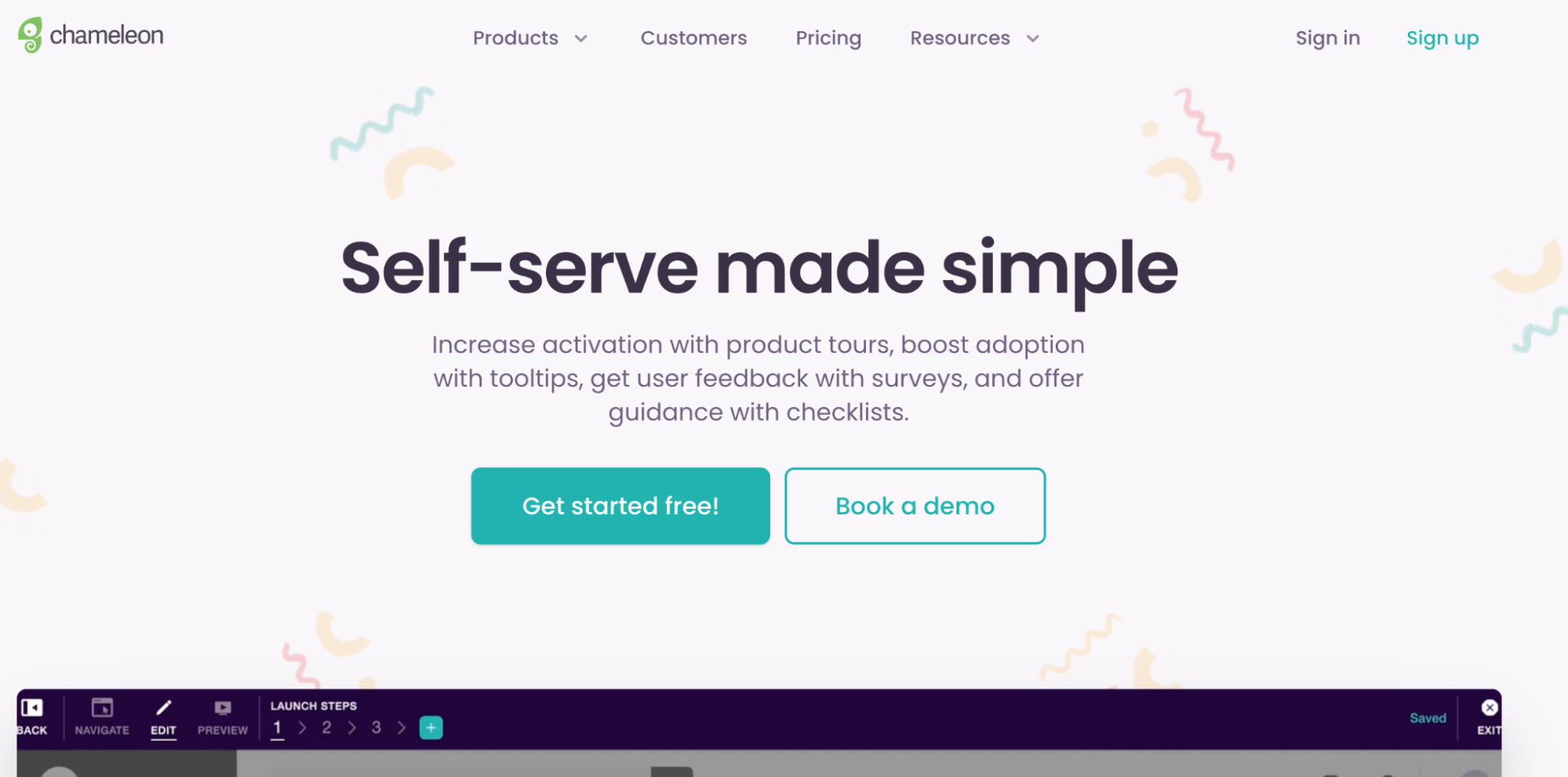 Chameleon helps your users to familiarize themselves with your tool on their own, right inside your product
With Chameleon, you can build product tours, offer in-line help with tooltips, create various informational widgets, and even run micro surveys to uncover any potential roadblocks in the product experience.
#8. Userflow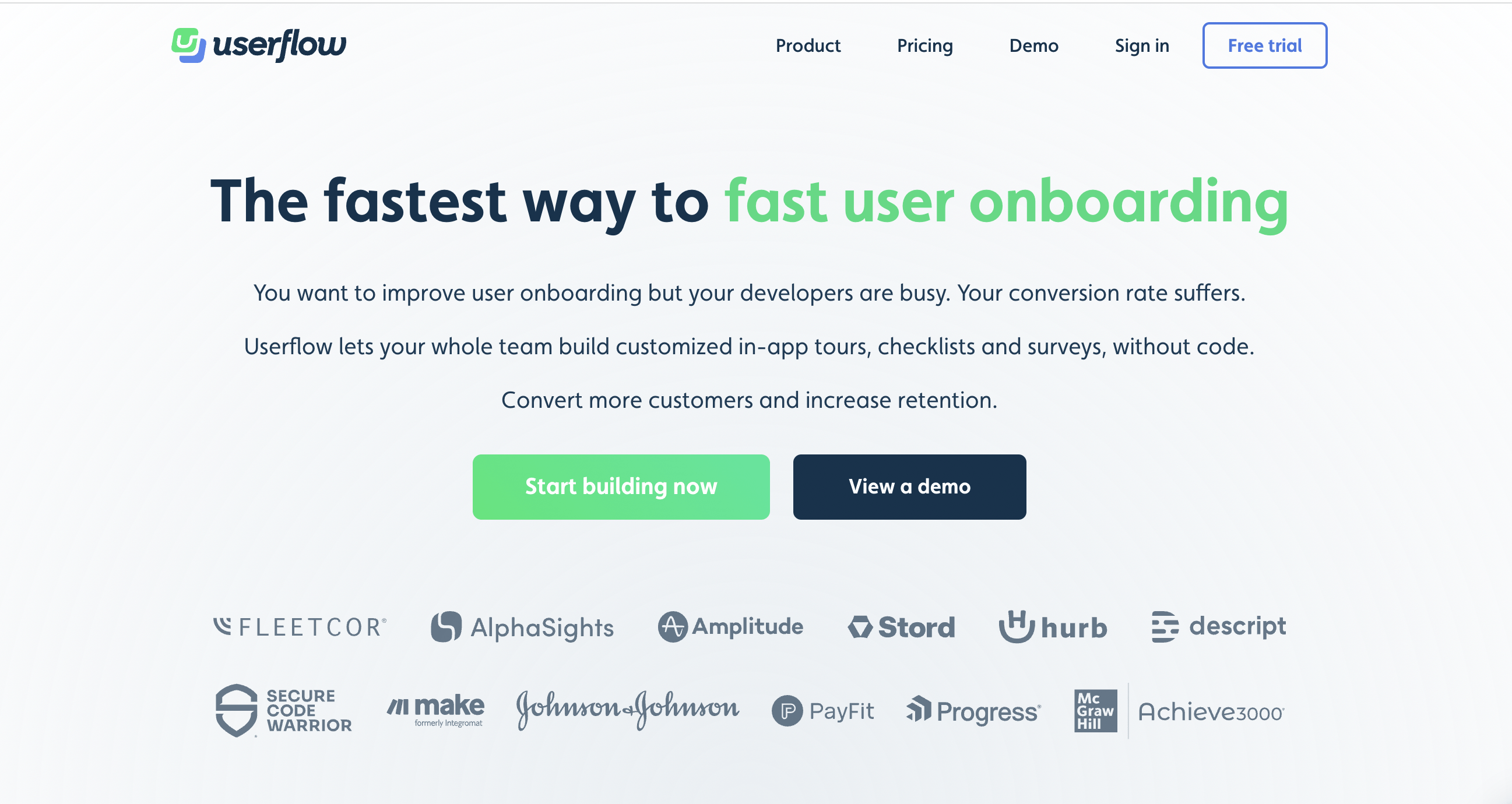 Userflow is the fastest way to fast user onboarding.
With Userflow, your team can build customized in-app tours, checklists and surveys — all without code! Convert more customers and increase retention with your user onboarding.
#9. Helppier
Helppier is another tool dedicated solely to onboarding new users. With Helppier, you can create various user guides and manuals, send welcome messages, set up product tours to give users an overview of your app, display in-app messages, and more.
#10. Appcues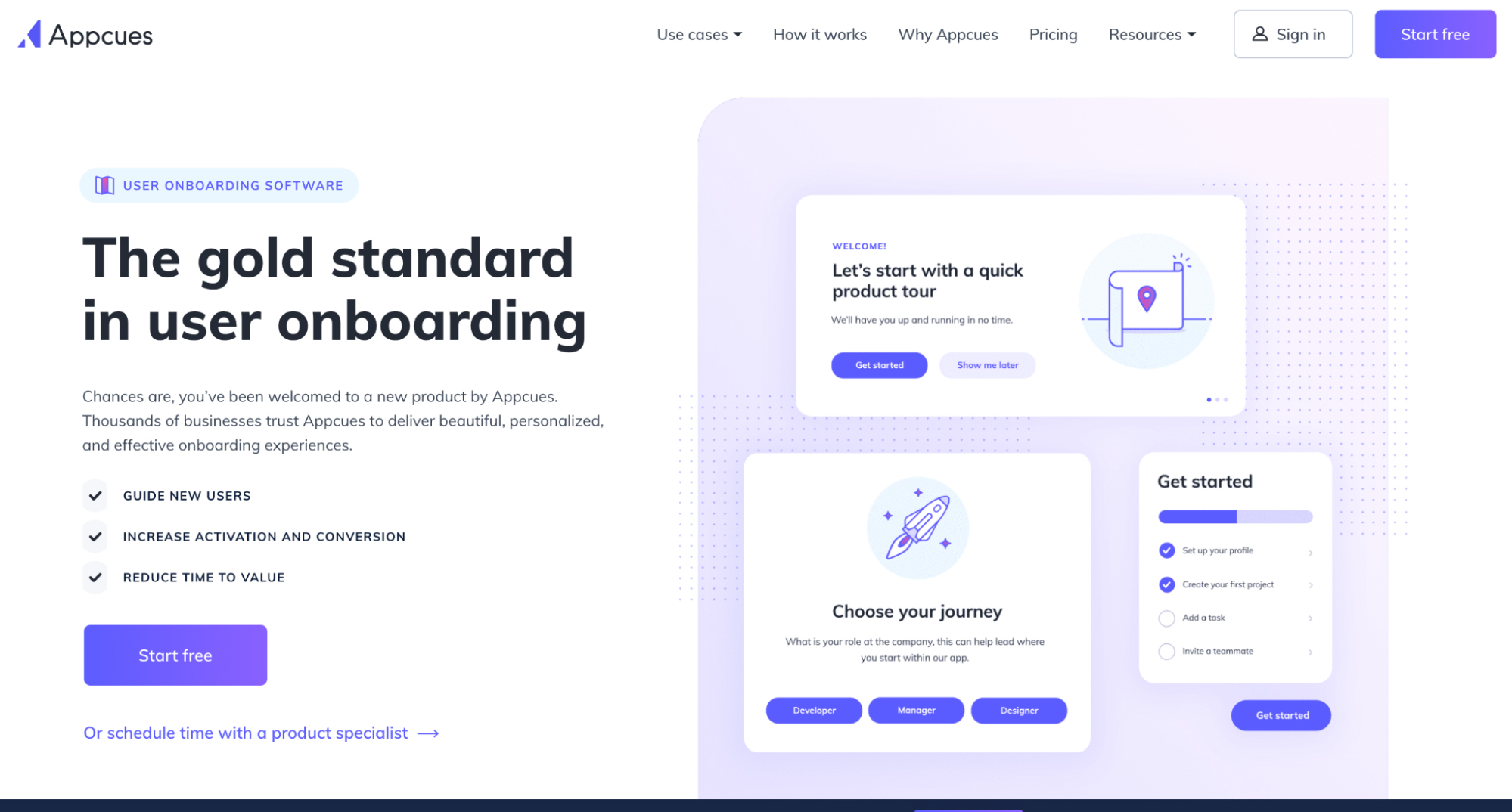 Appcues is a product created specifically to help with user onboarding through interactive in-app messages, welcome popups, product tours, and more. Historically, Appcues' main draw has always been simplicity. You don't need a developer to start creating interactive user onboarding experiences.
Today, most such platforms offer a similar level of simplicity, and you don't have to rely on developers and other teams to launch onboarding programs.
#11. Userpilot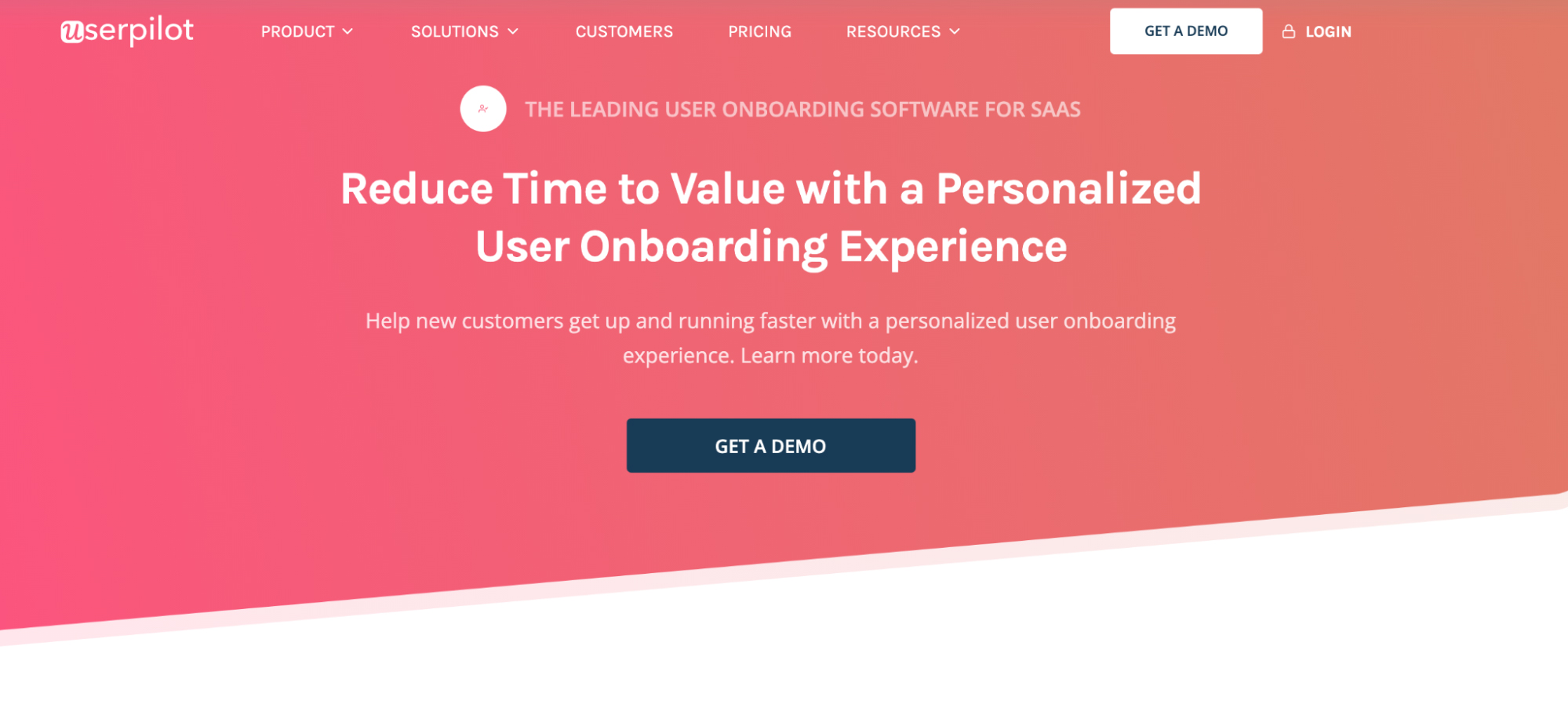 Userpilot is another platform offering you the functionality to set up tooltips, tours, tutorials but also contextual hints and tips. The platform also allows you to set up onboarding flows depending on buyer personas to increase the personalization and relevancy of the messages you deliver.
As a result, you can be more specific about when and what you communicate to users, and tailor the onboarding experience to specific user behaviors.
#12. Zumvie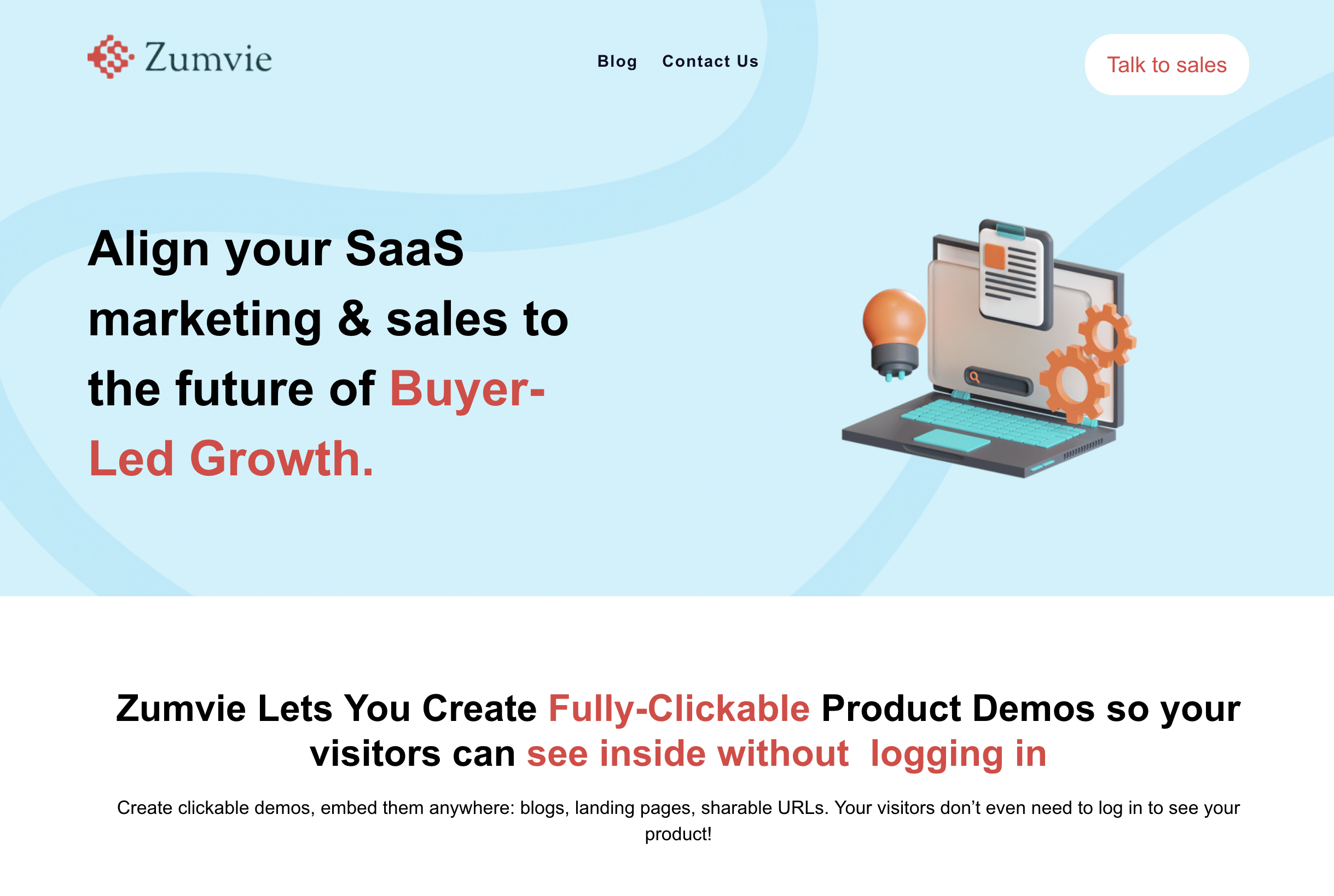 Zumvie is a tool for setting up fully-clickable demos, letting your visitors take a sneak peek inside your product without even requiring signup.
Enabling these demos on the right blog posts and landing pages means that your visitors can see your product as a viable solution to their pain points. Clickable demos will make it so much easier for users to know what to do and how to do it once they've signed up for your product.
#13. Inline Manual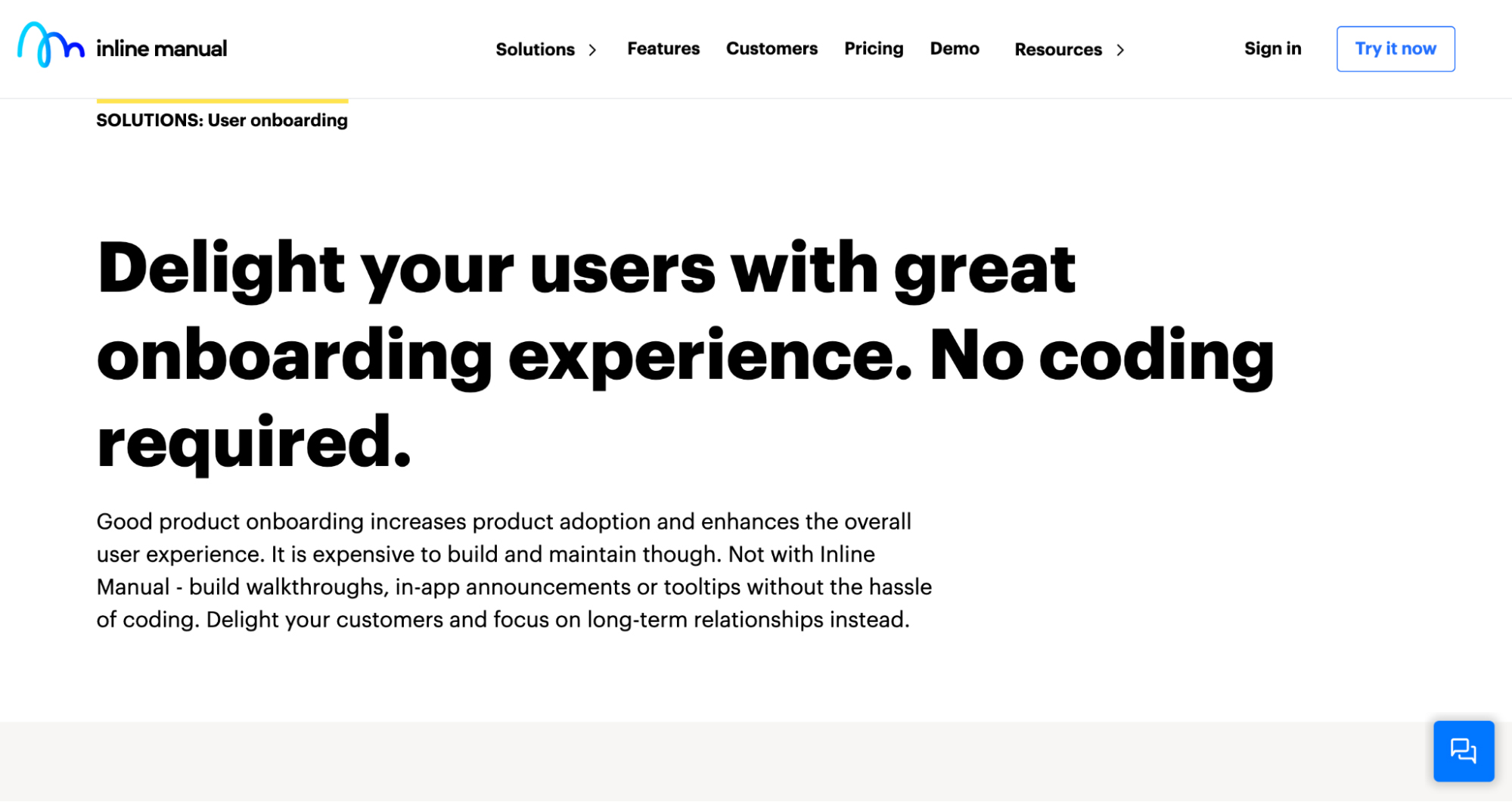 Use Inline Manual if you're looking to build product walkthroughs, announce new features in the app, and set up tooltips that will help customers get unstuck when they're using your app.
As with all other tools in this category, Inline Manual allows you to customize your messages, time your communications to increase relevance, and use analytics to improve the process.
Helpdesk software
New customers will sometimes need to reach out to your support team. Perhaps the person got stuck with setting up the product, or a particular feature proves too challenging for them to master. A solid helpdesk software will help you process those requests fast, and build a stronger connection with those customers.
#14. Help Scout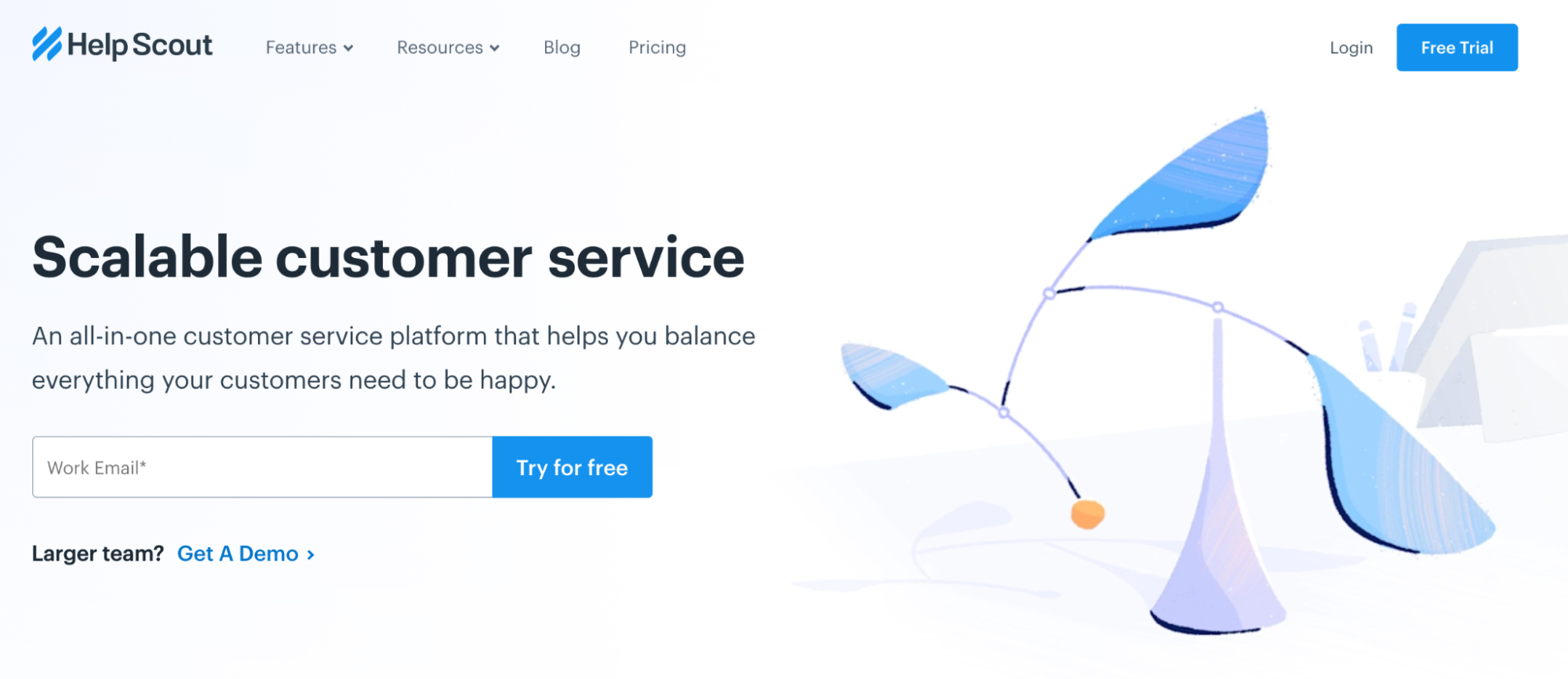 Help Scout is one of the longest operating helpdesk platforms. It offers various options to support customers. For example, you can answer their inquiries faster through a shared inbox, create knowledge bases and provide self-help options, and connect with customers in real-time through live chat.
Help Scout is a simple and clean solution to the complex problem, beloved by teams who appreciate good user experience.
#15. Zendesk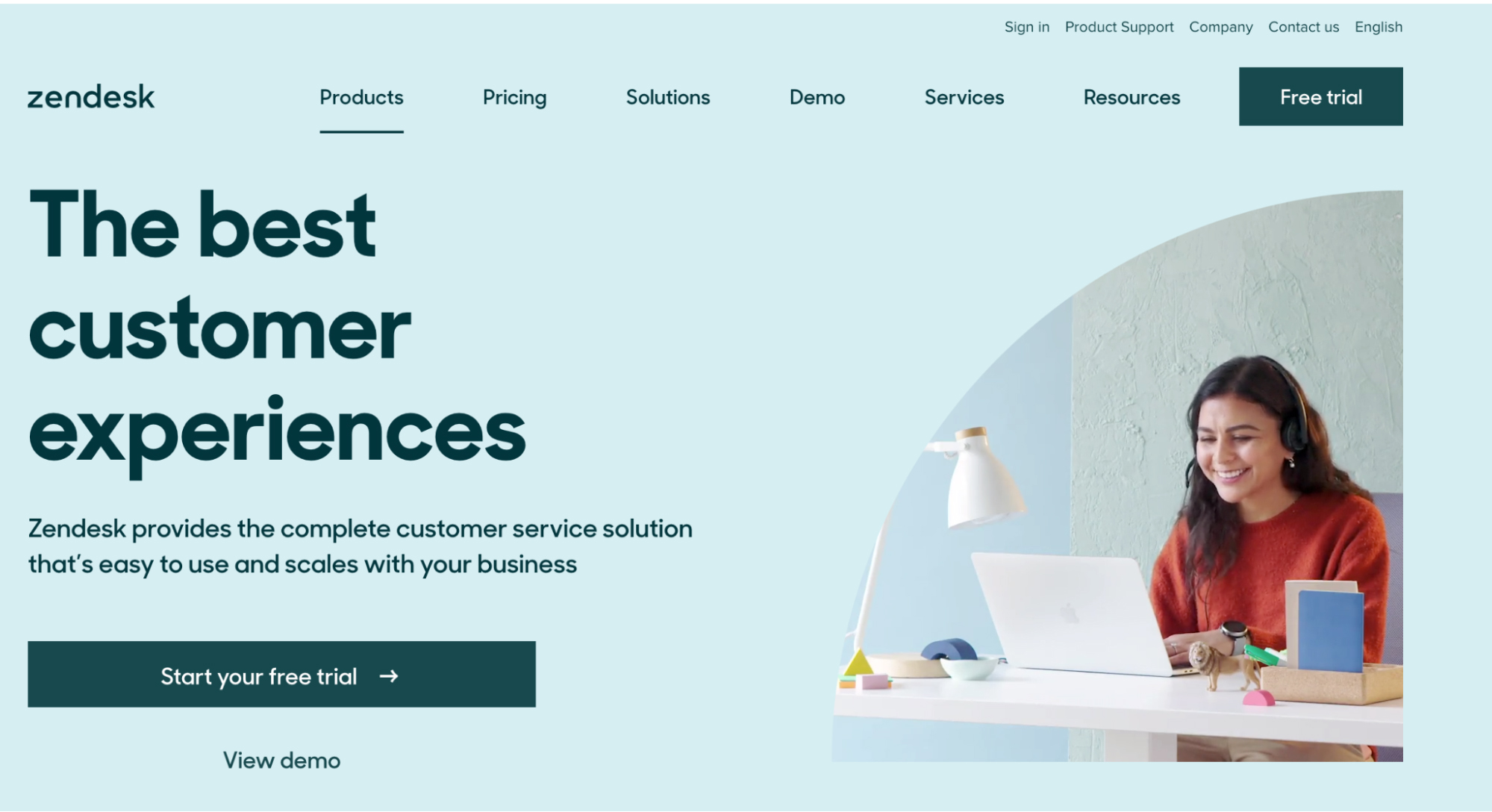 Zendesk offers a complete customer service solution, including advanced live chat software, messaging platform, email and phone support, and more. You can also use Zendesk to build a help center and even a community forum to allow users to self-serve their challenges with the product.
Zendesk is a classic all-in-one solution that has been out for ages. It might be an overkill for a small team at the early stage.
#16. HelpSpace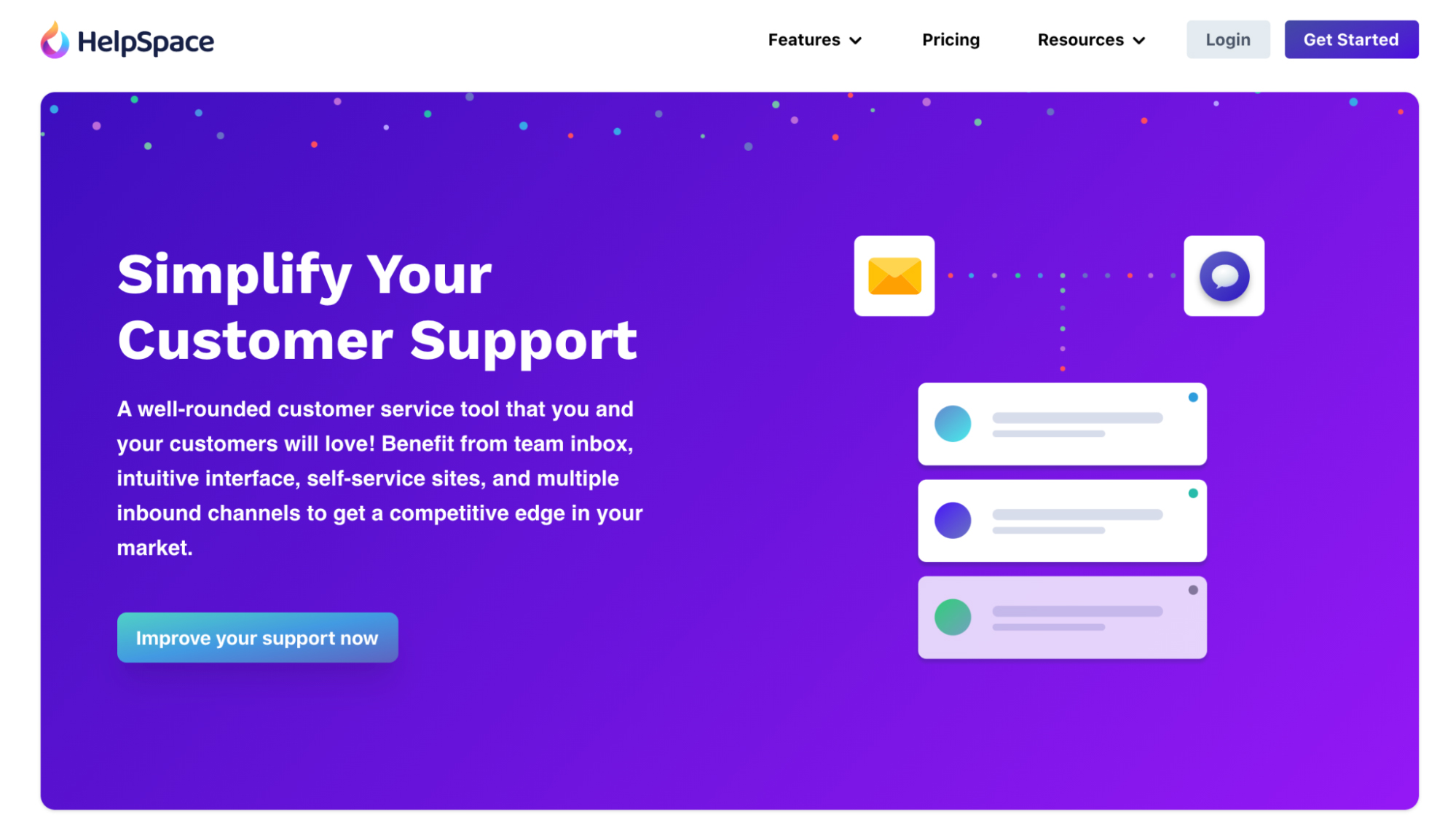 HelpSpace is another platform to consider when you need a managed team inbox, knowledge base, and in-app messages to improve how you support new and existing users.
HelpSpace brings all your support messages in one place and allows you to solve customer challenges with ease.
#17. CloudTalk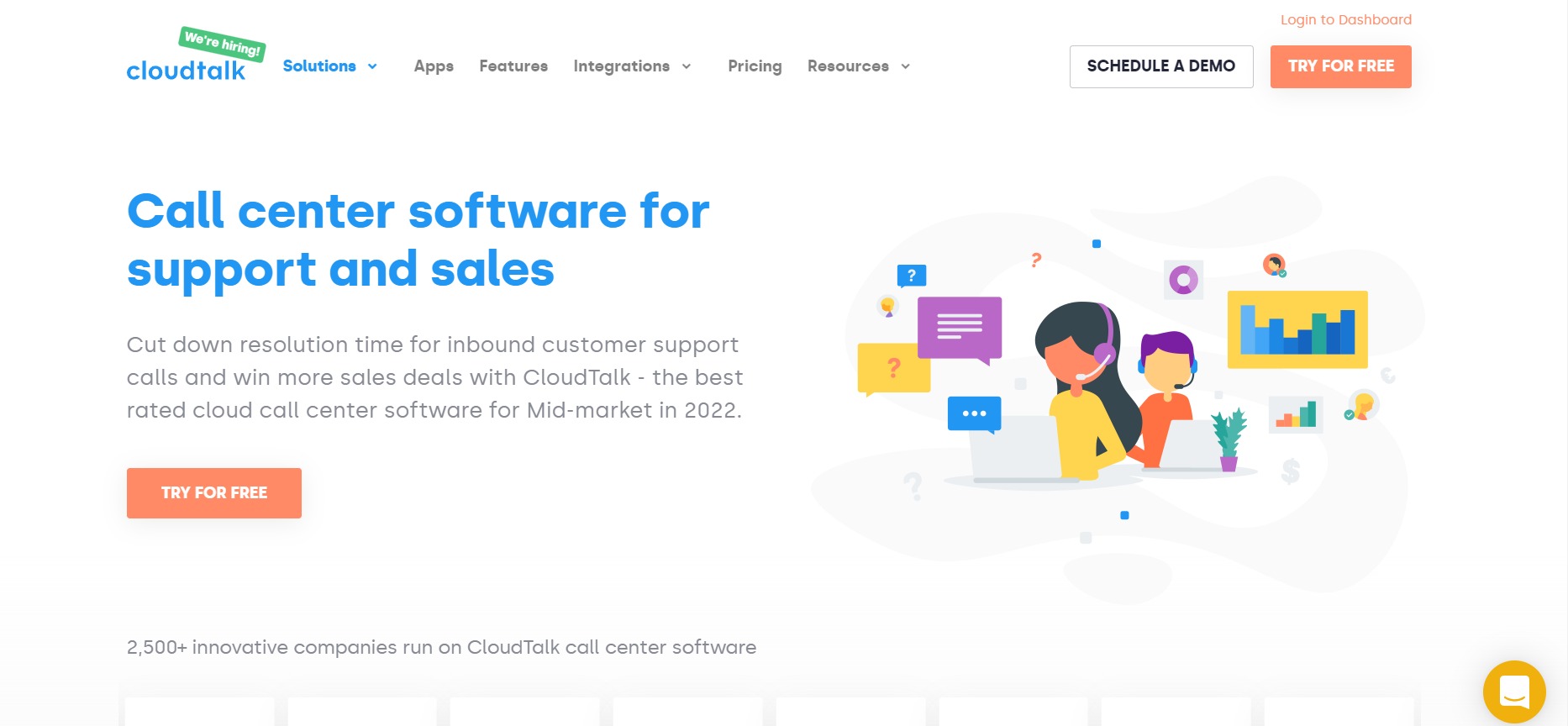 CloudTalk is a call center software for sales and support teams that can help improve customer satisfaction and team performance. This tool has over 50+ features which include advanced interactive voice response, detailed call history, call recording, and skill-based routing. Its 360-degree customer overview allows you to anticipate customers' needs.
Its CRM and Helpdesk integrations let CloudTalk automatically store in a single place, allowing your team to focus on complex tasks.
Video and webinars
It goes without saying — some product features or use cases are easier to explain by showing, not telling. Tooltips, knowledge bases, or product tours are amazing ways to educate your new customers. But sometimes, you just want to show the user a good example.
Well, that's where video comes into play in your onboarding process.
Video allows you to bridge the user's knowledge and experience gap. It no longer matters how versed they are in using software in general, because you can show the process of using your product step-by-step.
Below is a list of the best video software to use when onboarding users.
#18. Vimeo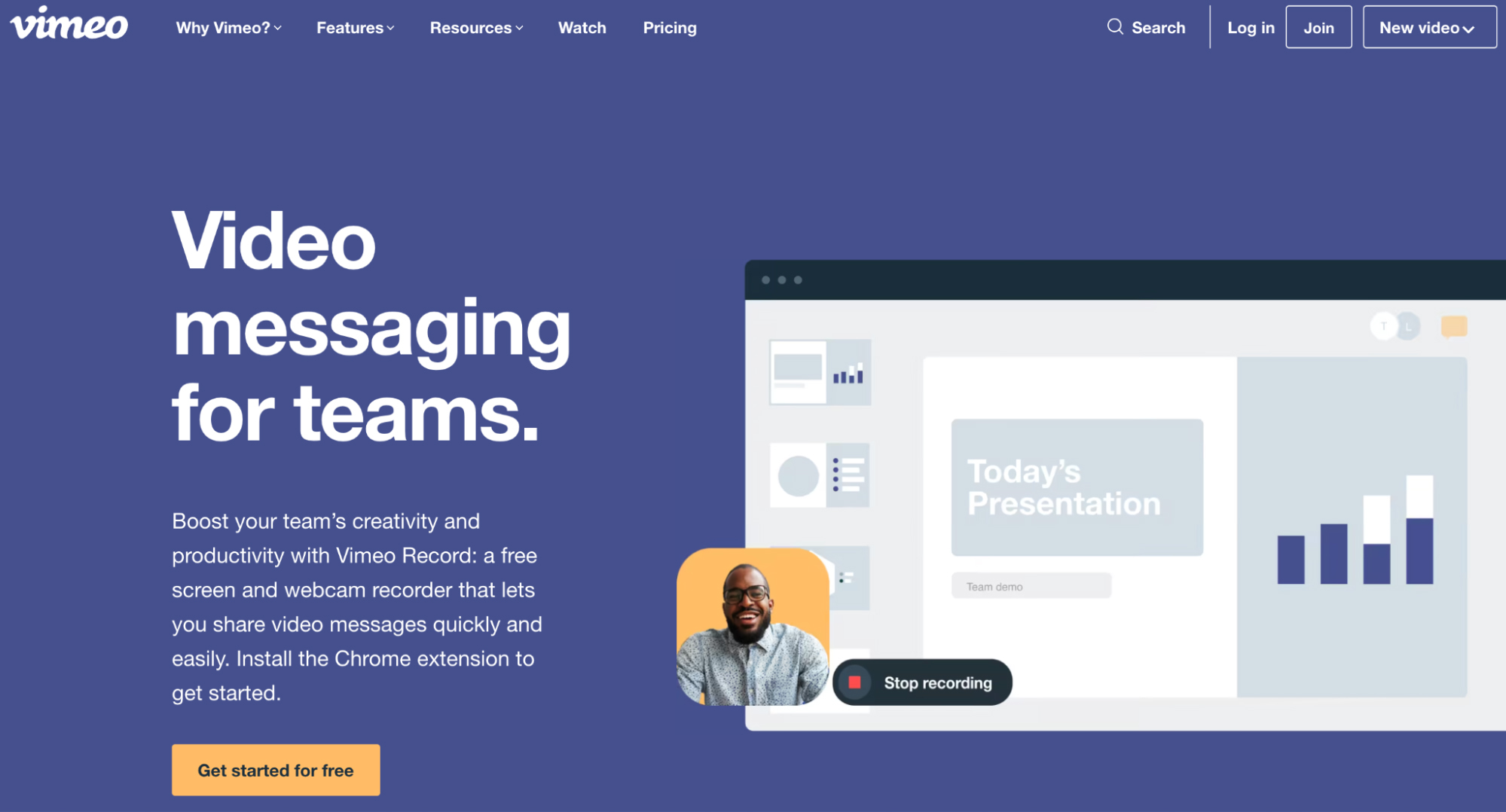 Vimeo is, without a doubt, the most known professional video platform on the market, and for a good reason. The app's used by countless businesses to collaborate, share information, and present their work too.
And it does offer some amazing features to aid your onboarding process. Vimeo Record lets you capture your screen and quickly create walkthrough videos. The platform's hosting allows you to store all those and other clips to display and share with users.
#19. Wistia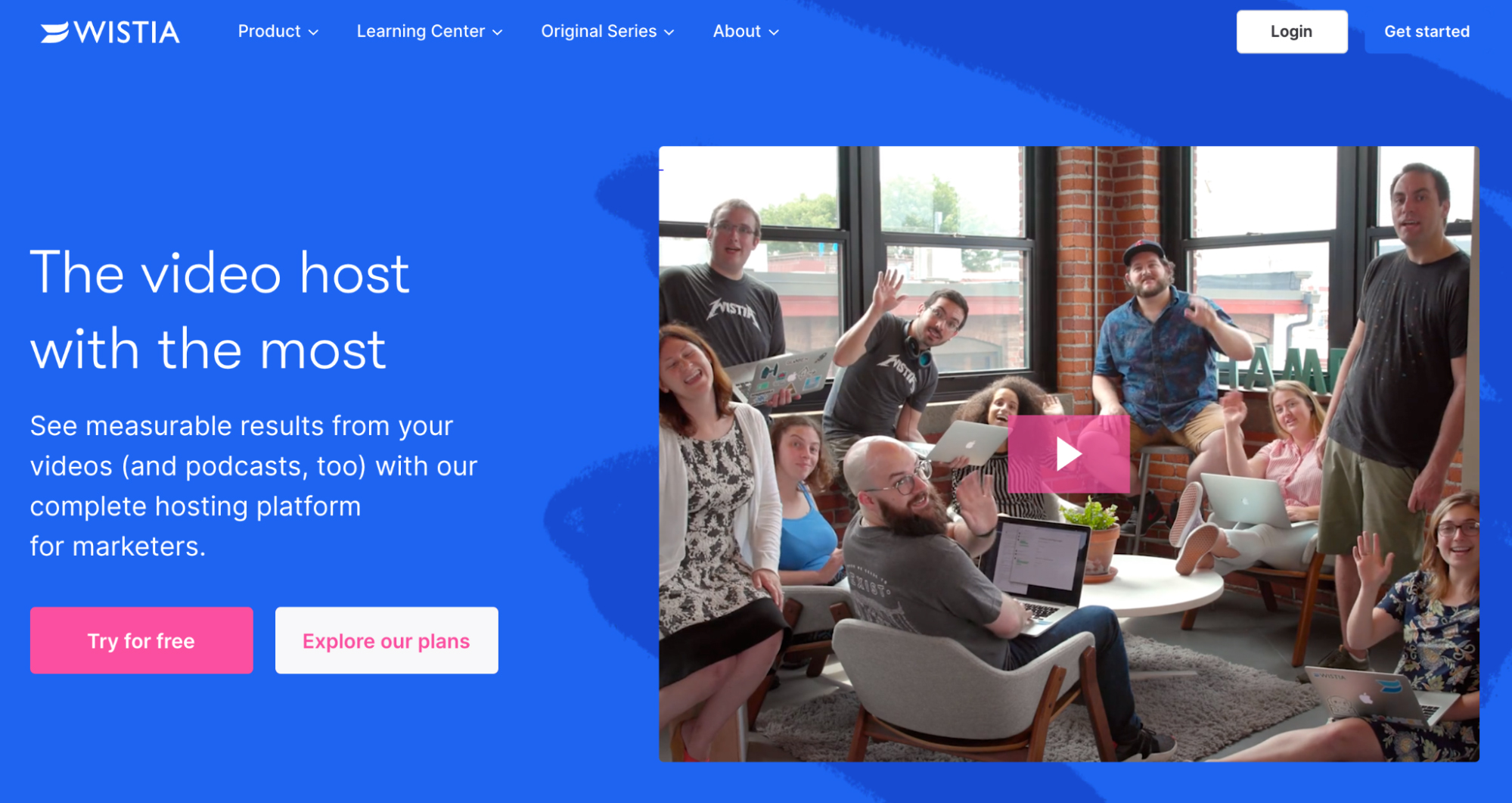 Wistia is another highly popular video hosting service with a toolset optimized for B2B marketers. To meet their business needs, the platform allows you to record videos, capture the screen, and embed your work on your site (or inside the app to give users a better understanding of your product.
#20. Loom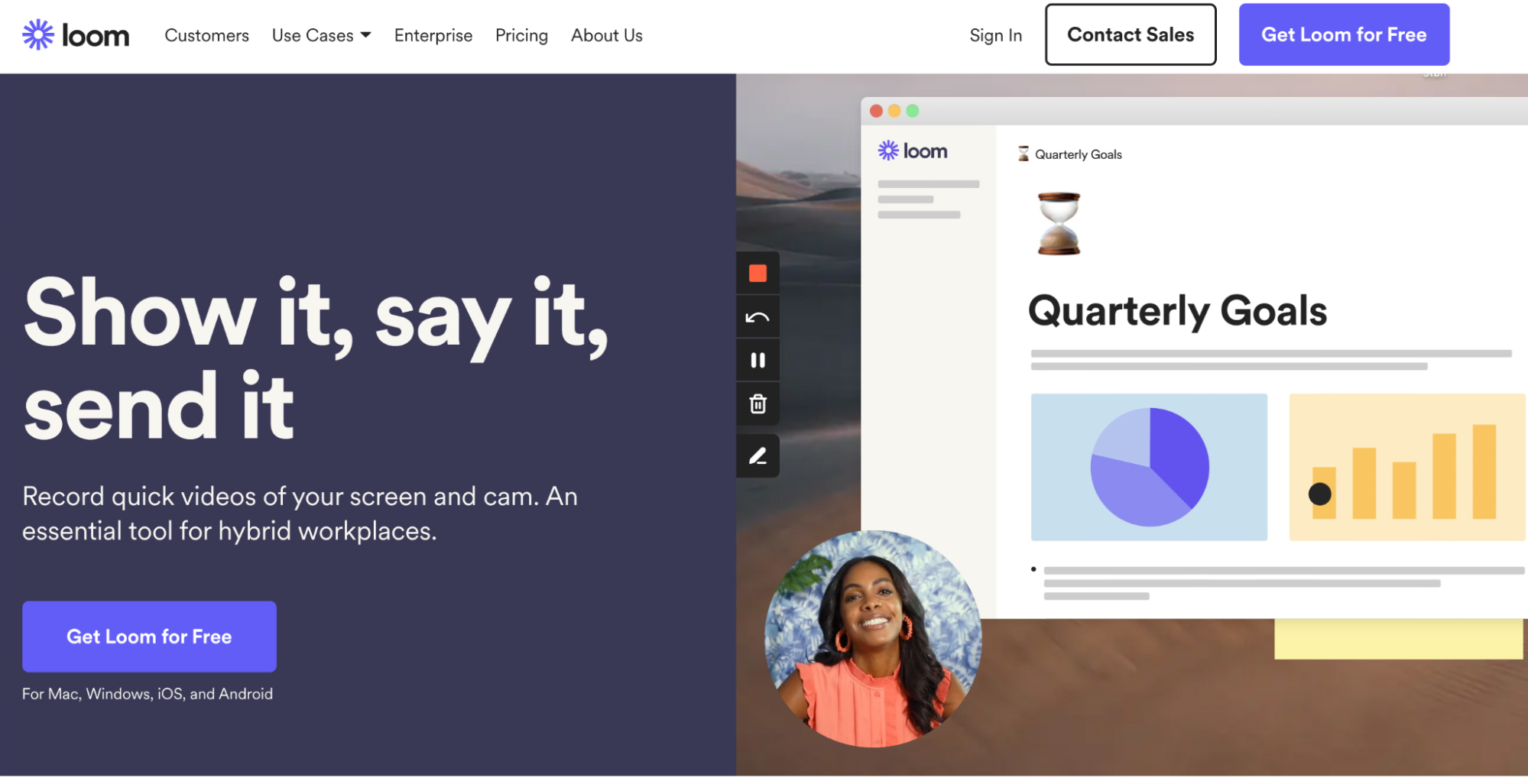 Loom takes a slightly different approach to video than the previous two tools. Instead of offering a huge feature set to manage the video library, Loom allows you to record quick clips directly in the browser.
The tool's beyond ideal for creating quick feature explainer videos and showing customers how to use specific features of your product.
Loom clips can be embedded into the app or shared by sending users a direct link to a clip.
#21. ZipMessage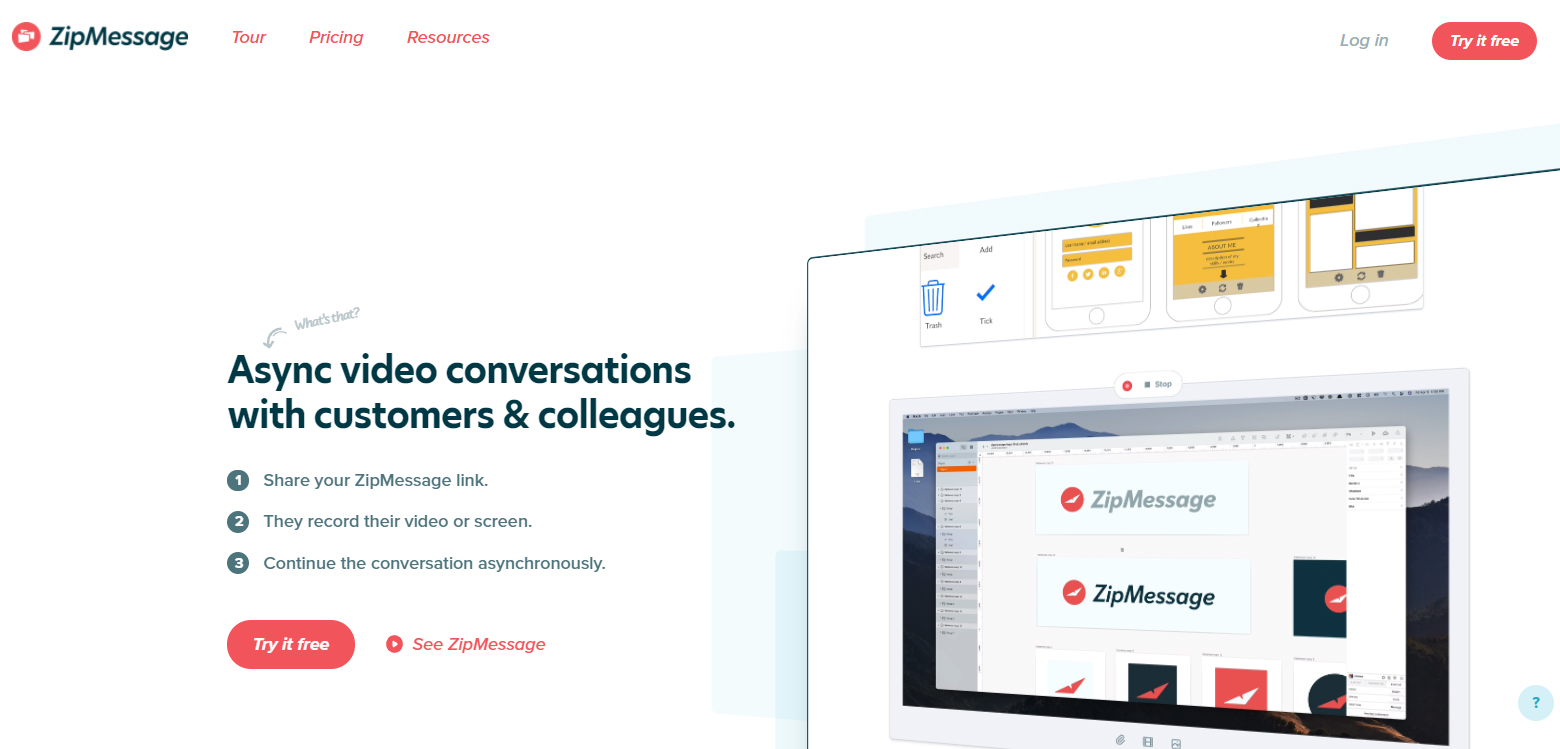 ZipMessage is an app that allows you to communicate via videos by recording clips from your browser. As the name suggests, ZipMessage keeps track of your video conversation threads — letting you reply to team members or collaborators with your own video clip.
The tool is great for asynchronous conversations with your prospects and customers. ZipMessage threads can be shared to anyone through invitation or with your custom link.
#22. Livestorm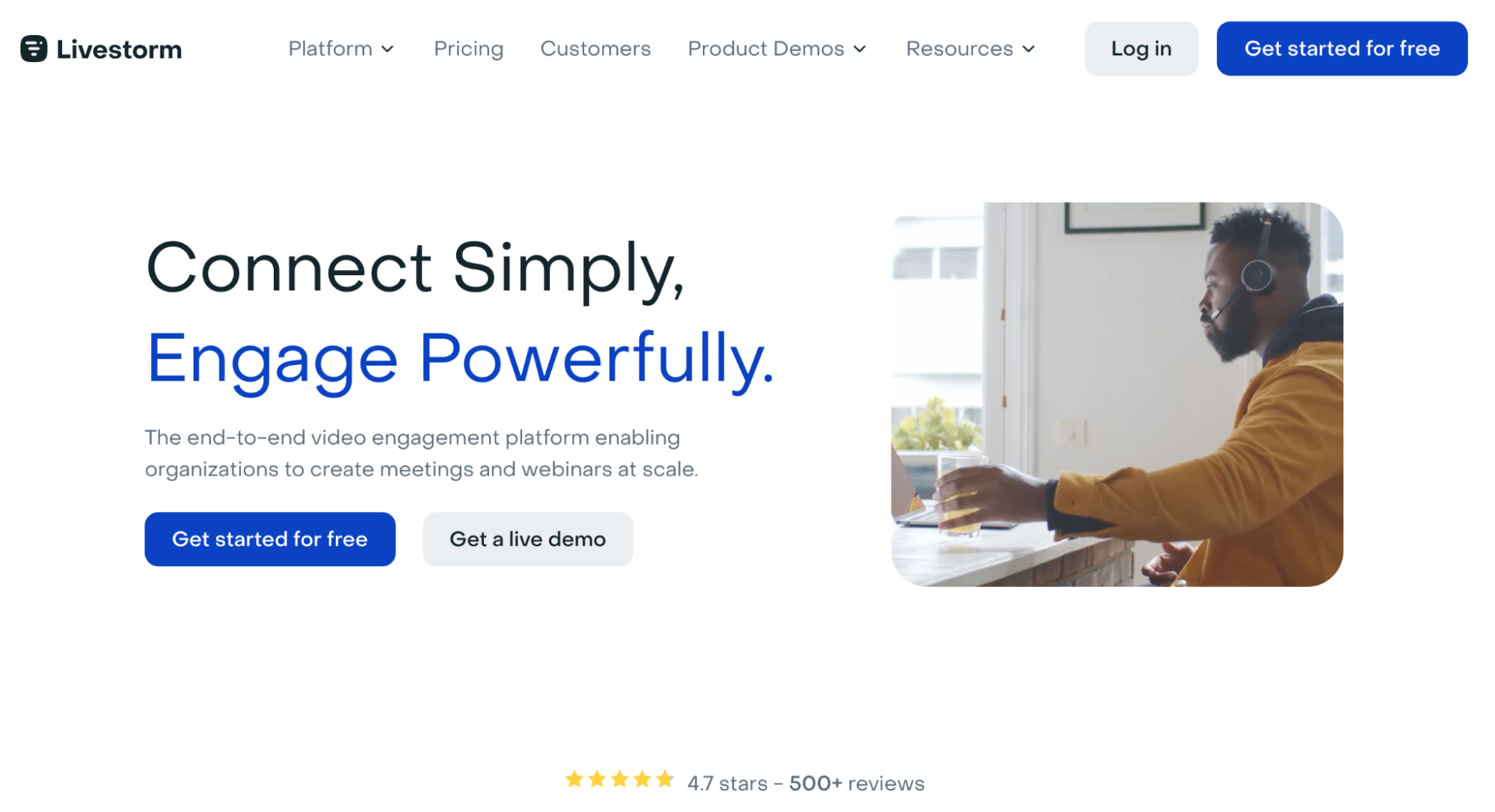 With Livestorm, you can host a whole range of online meetings — events, webinars, training sessions, and more. Use them to welcome customers, tell them about your product, and deliver custom training, if necessary.
Livestorm's autopilot webinars are their special sauce. They're perfect for pre-recorded demos and onboarding sessions.
User behavior analytics
A major part of designing a perfect onboarding experience is understanding how customers use your app. When you know what challenges they face, and which areas of the product you might need, you can help them understand it better and get to the "aha moment" faster.
In this last category, you'll discover three amazing tools to help you analyze user behavior.
#23. Hotjar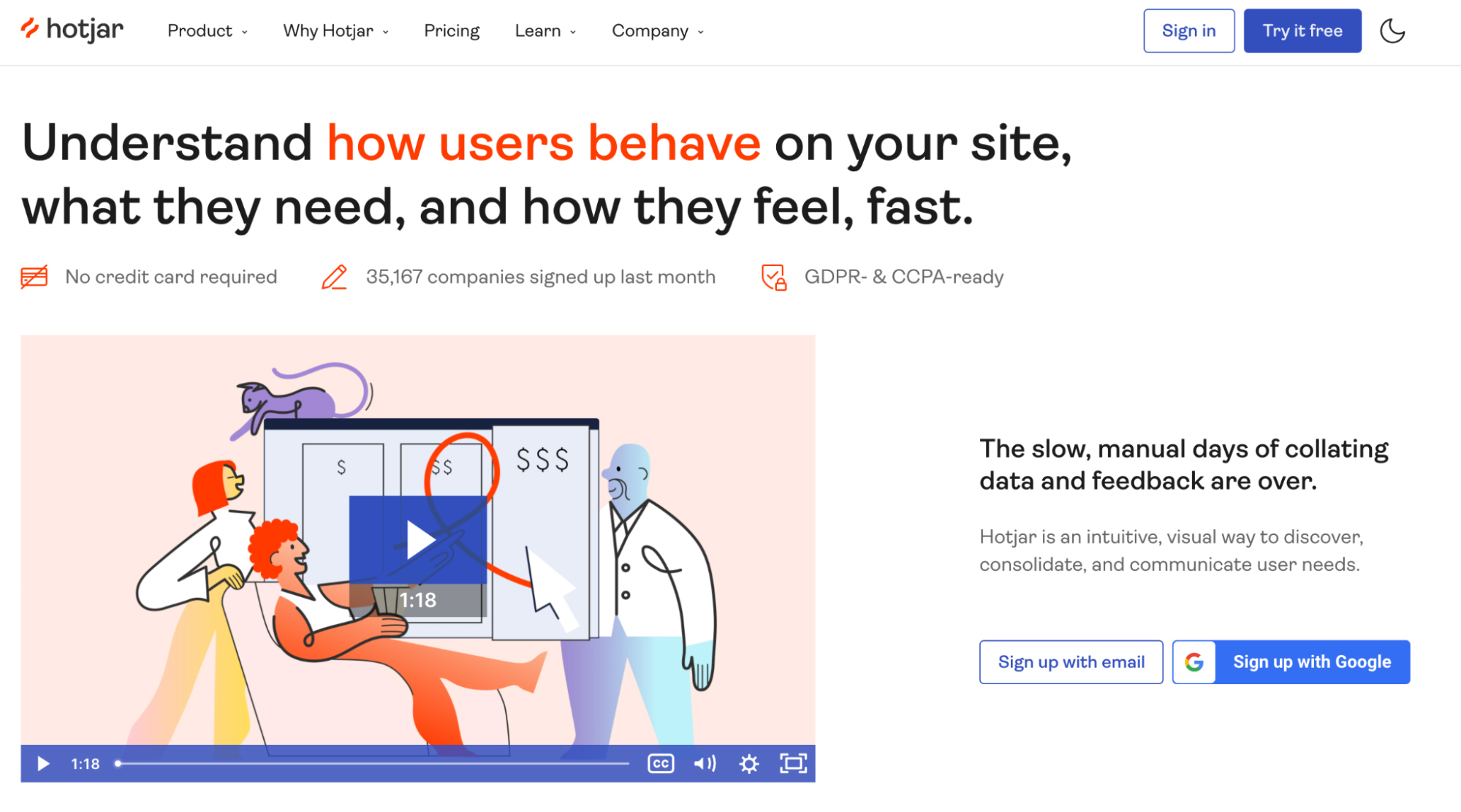 Hotjar offers a full set of tools to analyze user behavior. Heatmaps let you visualize what users do in your app, for example. With Recordings, you can see how they interact with your product, and various feedback tools allow you to find out their impressions about the app or its specific features.
#24. InnerTrends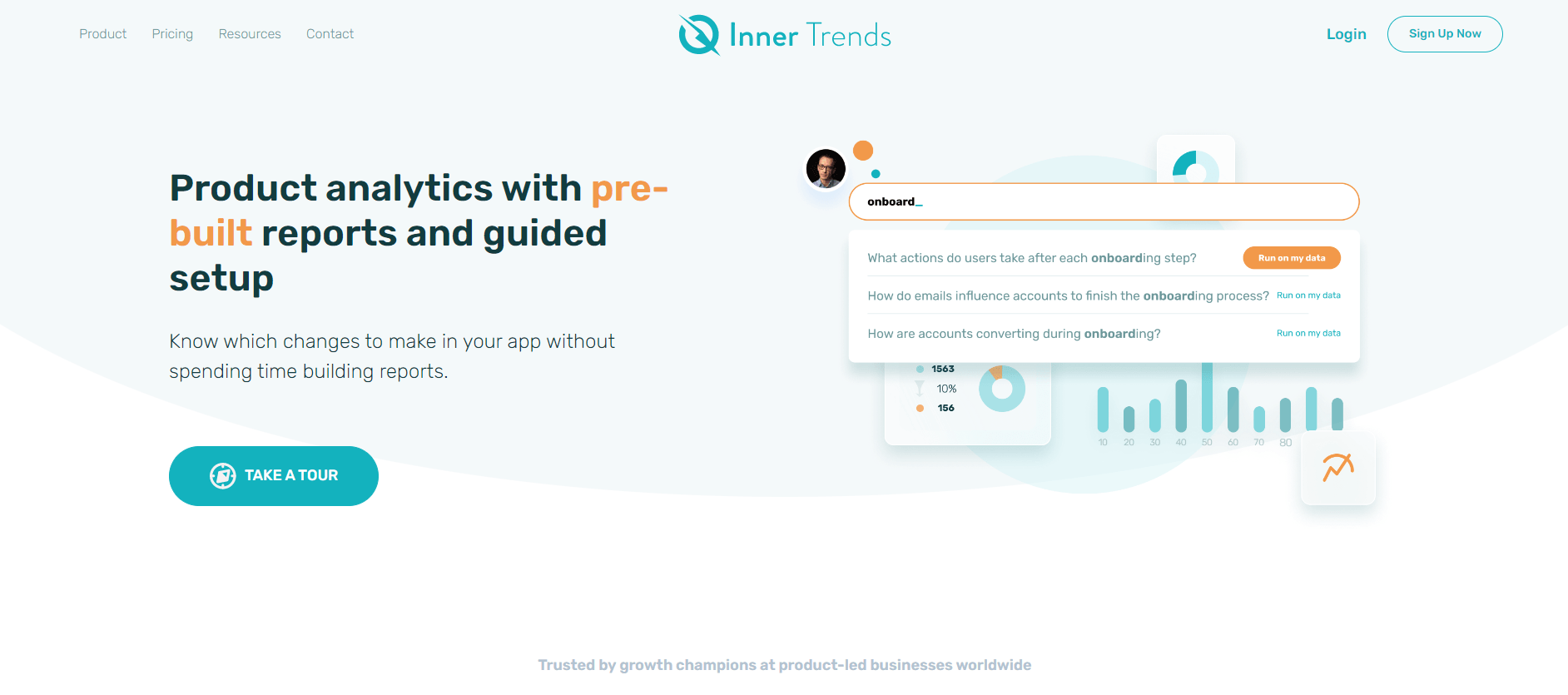 InnerTrends is a product analytics tool with pre-built reports. They have great playbooks that help SaaS companies optimize specific aspects of their product, including onboarding.
InnerTrends highlights the importance of team alignment on the onboarding definition. It lets you look into how accounts are converting during the onboarding process, what features help users onboard at higher rates, and more.
#25. FullStory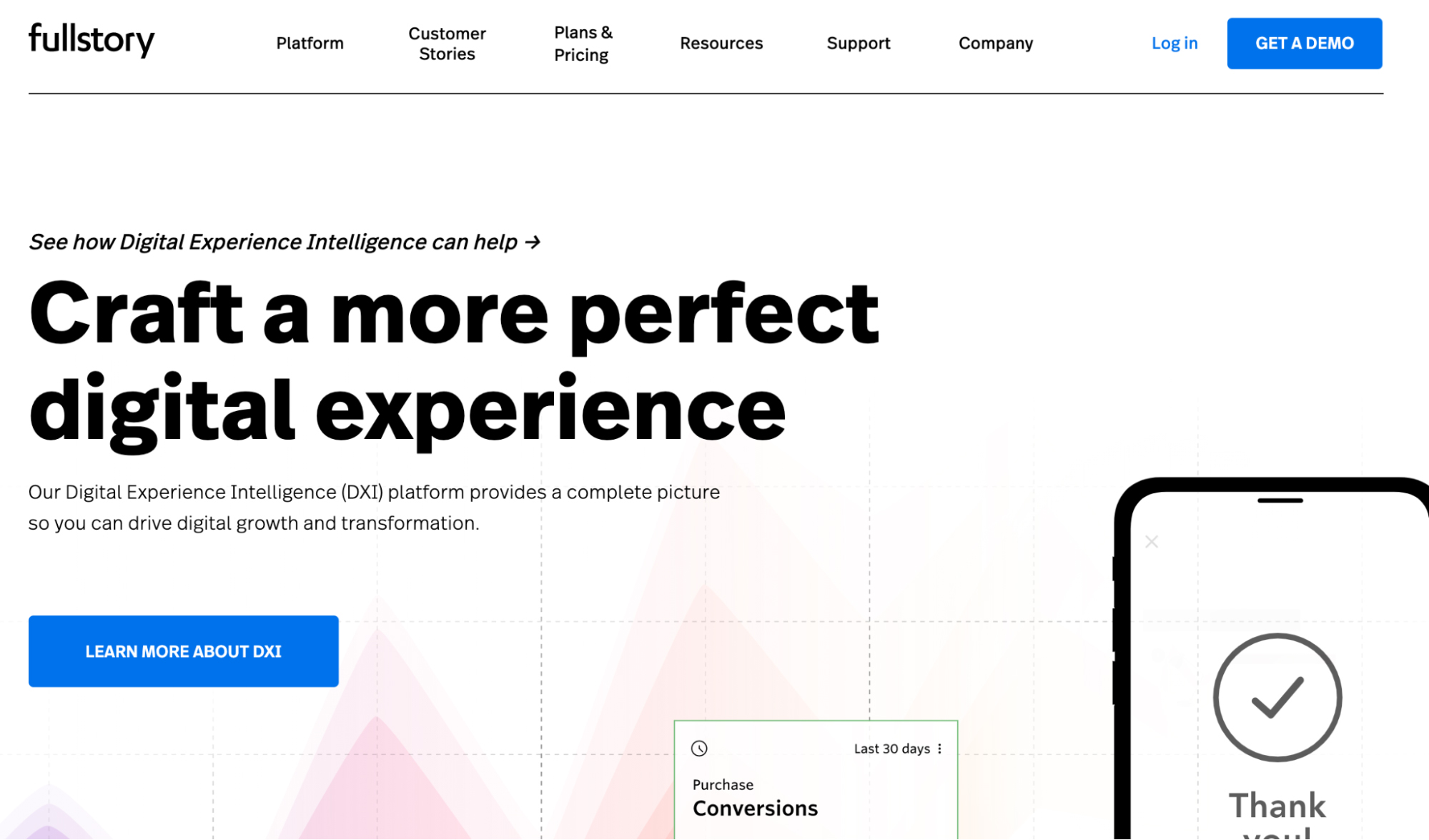 FullStory aims to help improve the user experience. The platform captures user sessions in the app and provides a host of other data to evaluate a person's complete engagement with the app. And so, you can find out which pages loaded slowly for them, whether users encountered any script errors or even device-specific bugs. FullStory provides so much data that you can even evaluate whether in-app messages and popups impact the user experience and more.
#26. Mixpanel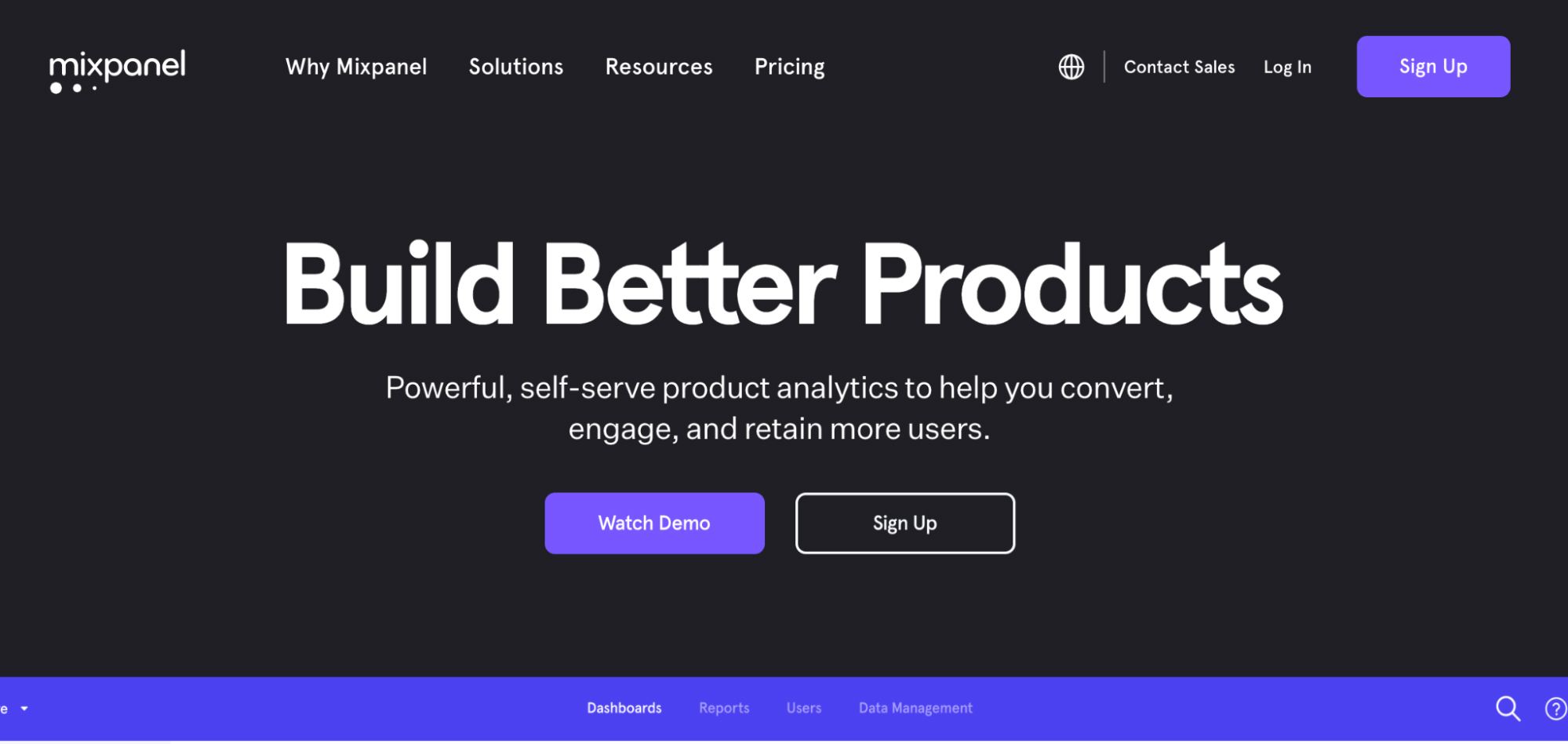 Mixpanel focuses specifically on product usage and user behavior analytics. This makes it an incredible tool for anyone who needs data to drive product development and user onboarding.
Because of its focus on products only, Mixpanel helps you understand all aspects of user behavior — from conversion and drop-off data, through app engagement, to retention. This makes it one of the most amazing tools for designing onboarding flows.
Conclusion
The specific tool stack will always depend on your product and the level of your customer awareness. We hope that our lineup of tools will help you make the right choice. Good luck with your user onboarding efforts!
To inform further research, welcome to grab our free comparison checklist below.